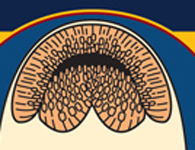 I am an avid fisherman and enjoy the scientific and artistic aspects of fish and fishing. Among my interests is the pursuit of fish that are not usually sought by anglers. I am particularly interested in the redhorse suckers (genus moxostoma, after which my other site is named), and designed this print and downloadable ID guides to help people determine what they've caught. The ID guide has been downloaded by countless anglers. It is also used in laboratories and by various states' natural resources departments. The print is for sale (in two sizes) at moxostoma.com and in the Chinook etsy store: etsy.com/shop/chinookdesign.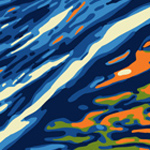 I designed the t-shirt and poster for the 2017 North American Native Fishes Association convention in Missouri. The shirt can be purchased from the NANFA website (nanfa.org). Posters are available in my etsy store. Posters are professionally printed on archival stock with archival inks and measure 16 x 24 inches.
I drew the two main fish, scale by scale, based on photos I took on the Wisconsin River in 2013 while surveying the species with the WI DNR (read about it here). The silhouettes are based on the earliest (1817) and most commonly published (1884) Blue Sucker drawings. This project was fun, though my eyes and spine suffered during the drawing phase. Read more about the project at http://moxostoma.com/bluesuckers-nanfa2017/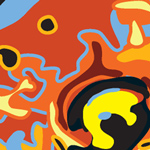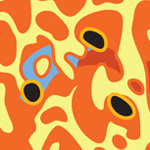 Another print I created depicts the tiger trout, a hybrid of Brown and Brook trout. I have yet to catch one. I made a second version of the image to use on cards, t-shirts and more. Prints are available in two sizes from moxostoma.com or my etsy store.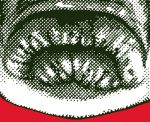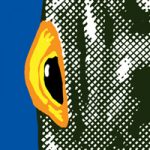 I drew a Black Buffalo (Ictiobus niger) for the button and t-shirt of the 2016 (an election year) Roughfish.com Spring Species Contest. This was my third time designing the annual contest's image. Drawing it began with simple digital manipulation of the image (a photo I took while seining an Illinois creek) for higher contrast, but the real work was the seemingly endless process of drawing all the cross-hatched lines of various thicknesses to create lighter and darker areas. I'll be honest here and admit that I searched in vain for a script or action that would automate this in Photoshop or Illustrator.
---
---
---
---
Click on any image above to see a larger version.